Eddy Scharf – Airline Pilot Flying High at the Poker Tables
Nationality:

Germany
Nickname:

"Eddy"
Age:

70 years
Poker Earnings:

$1.3 million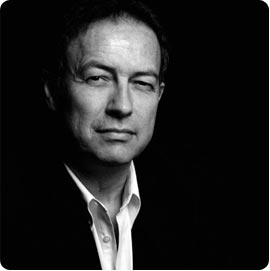 Eddy Scharf is one of the most experienced and best poker players in Germany.
Fortunately, he shares his talents with the rest of the world. While he plays often in Europe, he also comes to the US for tournaments and cash games.
Splitting his time between his career as an Airline Pilot for Lufthansa Airlines and spending time at the poker tables, Eddy has found the perfect balance between work and play.
Flying into Poker
Scharf was born in Cologne Germany in 1953. He had a love of card games from an early age. However, he was convinced that only luck would help him to win. So, he did what he thought was the sensible thing – he went to school.
Eddy went to Arizona to flight school to study and train to become a commercial airline pilot. While he was there, he was not averse to taking the frequent weekend trips to Las Vegas with his friends. There, he noticed that certain players were more apt to win than others. It made him re-evaluate his attitude about poker being just a game of luck.
He wanted to learn more. When he went back to Germany he became a pilot with Lufthansa Airlines. This did not extinguish his interest in poker. He read poker books and he got into as many games as possible, especially when he travelled to the US.
In 1995, Scharf found that poker was becoming more of a popular sport in Europe. He could find more games to get in on, and did. He began entering tournaments there. Over the next five years, he did well at them, making it to many final tables all over Europe.
Piloting his way through the Poker Circuit
Eddy Scharf finally decided to take the plunge in 2001 and come over to the US for the World Series of Poker. It was a decision he would not regret. He won his first WSOP bracelet playing in the $1,500 Limit Omaha event there.
Scharf continued to play the WSOP, and repeated his 2001 performance by winning a second bracelet in 2003. He did it in the Limit Omaha event just as he had done before. It was a spectacular victory for him.
In 2004, Scharf came in 15th at the WSOP World Championship No Limit Hold 'em for a cash of $275,000. He was also in the money at the 6th Jack Binion World Poker Open put on by the WPT, where he won fourth place. In 2005, he came 7th in the WSOP Pot Limit Omaha event.
In 2006 he placed third in the Master Classics of Poker Limit Hold 'em event. At the same tournament, he also cashed in the Pot Limit Omaha event. He has not slowed down yet. In 2007, Scharf cashed in the Poker Worthersee Trophy and Veldon Masters No Limit Hold 'em.
In all, Scharf has over 30 cashes and $1.3 million in tournament winnings. He likes to play poker in Europe these days. However, he does come to the United States for tournaments such as the WSOP. He also enjoys the side games at such Tournaments.
Eddy Scharf's Major Title Record
WSOP Bracelets

2
EPT Wins

0
WPT Wins

0
Landing on Team Full Tilt
Eddie Scarf spends time with his wife and two children when he can. He has been a pilot with Lufthansa Airlines over 25 years now. While poker is a big part of his life now, he has not given up the other parts.
He is also a commentator on the game for German television and spends time playing online at Full Tilt Poker where he was a former member of Team Full Tilt and although not sponsored any more by them he still has a very close relationship and plays there regularly.