Jennifer Harman – The Greatest Ever Female Poker Player?
Nationality:

USA
Nickname:

"Jen"
Age:

59 years
Poker Earnings:

$2.7 million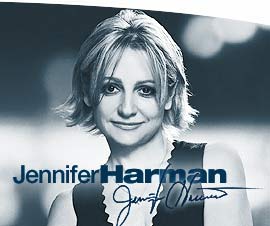 Jennifer Harman has been a poker player all of her life, and when asked about when she first started playing poker she talks about when she was eight years old and she would watch her father playing in home games.
If her father was having a bad session then he would get up from the table and ask Jennifer to take his seat. More often than not the young Jennifer would turn it around for her father.
Despite this regular story told by Jennifer it was actually her mother that taught her to play cards. Harman grew up in the gambling town of Reno, Nevada and from her early days was surrounded by a gambling culture.
From school she went on to University to study Biology, but stayed in her home town of Reno. During her studying days she worked as a waitress but would often supplement her income by using a fake I.D to get into the Reno casinos where she would earn a good income from Poker.
After turning 21 Poker became her full time profession. Her father objected to this and her decision caused massive friction between her and her father. The two didn't speak for many years, but eventually reconciled their differences.
The Influential Woman
Harman has made her name in the cash games around Las Vegas. She is well known as one of the highest stakes players in the world, and is one of the few females in this high stakes world.
She is also considered an equal amongst her male counterparts, and many people believe that Harman is not just the best female player in the world, but also amongst the top players in the world including both men and women.
Harman also has an impressive tournament history, being the first woman to win two WSOP bracelets. She won her first bracelet in 2000 when she won the No Limit Deuce to Seven event and she did this after having never played this format of poker before. According to some sources she had a 5 minute lesson from fellow Poker Pro Howard 'The Professor' Lederer before the event and then people watched in amazement as she went on to win the event.
She then went on to win another bracelet in 2002 by winning the $5,000 Limit Holdem event.
Jennifer Harman's Major Title Record
WSOP Bracelets

2
EPT Wins

0
WPT Wins

0
To prove how well respected she is by the poker community she is one of the privileged authors who was asked to contribute to the famous second version of Doyle Brunson's Super System 2 book. Jennifer wrote the Limit Holdem chapter, an area of Holdem where she is judged to have significant expertise in.
Harman has had a number of romances within the Poker world including Howard Lederer and Doyle's son Todd Brunson. She is now happily married to fellow poker player Marco Traniello and both reside in Las Vegas and have twin boys.
In 2004 Jennifer took a year out from the Poker world as she undertook a major Kidney transplant operation. She has now made a full recovery and these days she runs a non-profit charity call Creating Organ Donation Awareness (CODA).
Recently Jennifer was approached to take part in the reality TV show "Sin City Rules" in which she is featured as one of six influential women from Las Vegas the show follows. The show has started to air and is on TLC.
Founding Team Full Tilt
Jennifer Harman was a proud member of the original Team Full Tilt and a shareholder and early investor in the company.
Her presence on the team amongst such high profile poker names was a constant motivator to women around the world that they can compete in what is a sport that is skewed towards men.
Jennifer is no longer officially associated with Full Tilt Poker but can still be found playing online at the FTP tables and is always more than happy to chat to her fans.